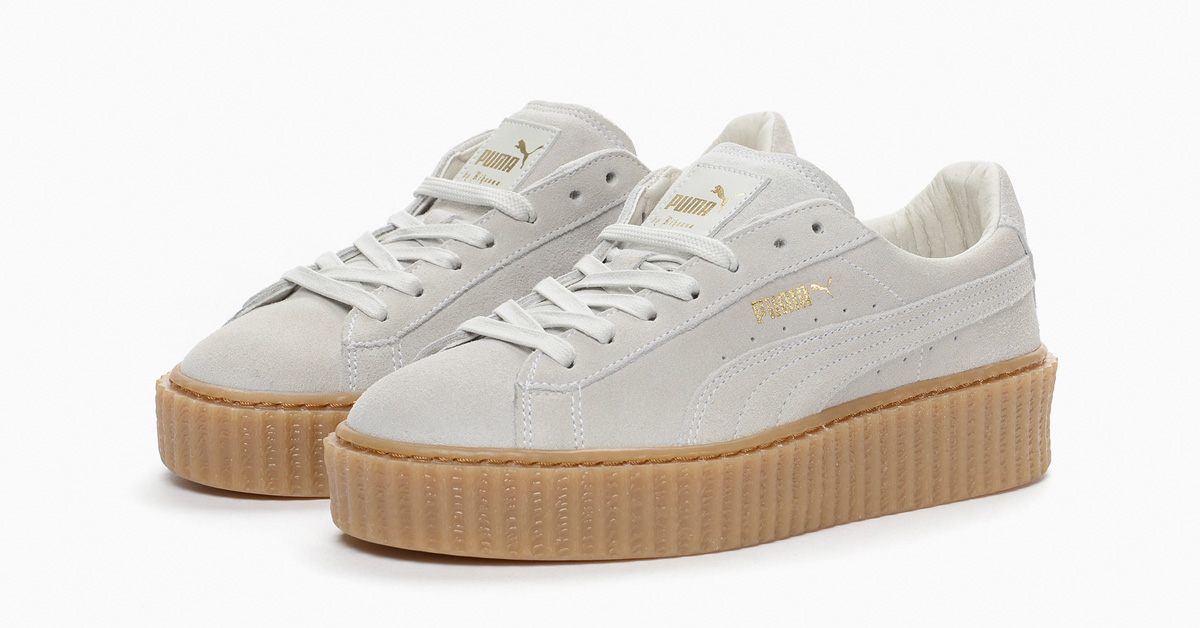 Puma Suede Creepers White – Rihanna er bagkvinden bag disse designs. Det er i hvert fald hende der er afsenderen af dette design, som naturligvis er lavet af den Tyske sportstøjs gigant Puma.
Puma Suede Creepers White releaser bl.a. hos Puma, Offspring og Sneakersnstuff d. 20. november.
Denne hvide colorway kommer på markedet samtidig med de to andre, 'Pink' og 'Peacoat'.
Skoen har en overdel i lækker ruskind, og er udstyret med en ret iøjenfaldende og markant gummisål. En ny silhouet, der dog har masser af retro over sig. At Rihanna er et fashion ikon med en enorm fanskare er ingen i tvivl om – lige så sikkert er det at de her sko bliver super populære, og at du skal være klar ved releasen hvis du vil have fingre i netop din størrelse.
Hvor kan jeg købe Puma Suede Creepers White?
De releaser bl.a. hos Puma, Offspring og Sneakersnstuff d. 20. november